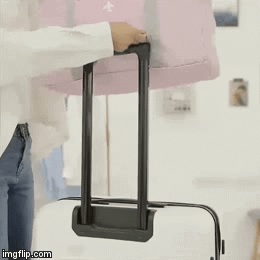 Only available for few days. This item will never be sold again in stores. Don't delay, we are selling out out fast!
Carry-on compliant

 

- 16" x 12.5" x 6" (unfolded)
Easy to fold and unfold
Perfect bag for souvenirs, dirty clothes, and more
External front pocket enables the duffel to slip over the handle of a suitcase
Has another back pocket
Lightweight and compact
Modern and stylish design
Weight: 200g
Ships worldwide!